Family Homes
Boys Town helps kids in group home settings through our Family Homes program. Children receive life-changing care from married couples called Family-Teachers. The Family-Teaching couple, along with Assistant Family-Teachers, uses the extensive training they receive from Boys Town to teach kids valuable social and independent living skills while meeting the children's daily needs. In addition to extensive training, Family Teachers and Assistant Family-Teachers have 24/7 support available from Boys Town.
Learn more about Family Consultants.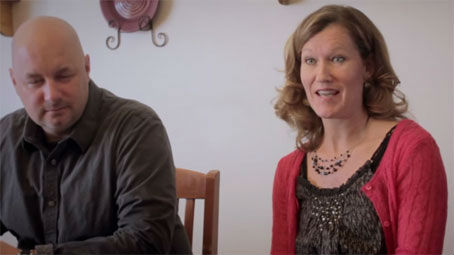 In-Home Family Services
Boys Town works with families that are struggling to stay together or are in danger of having a child removed from the home. These services are provided in the homes of Boys Town clients. The goal is to keep children in the home, or to reunify them with their family if they have been removed. Family Consultants, who receive extensive training and ongoing support from Boys Town, work right in the parents' home. They help parents improve parenting skills, create nurturing home for children, and use resources in the community to solve problems on their own.
Learn more about In-Home Family Consultants.
Learn More