Opportunities for Nurses and Physicians
At Boys Town National Research Hospital, you'll be joining a team that changes lives every day! We offer a broad range of hospital and clinic services and provide the most innovative care – backed by 40 years of life-changing research – to patients at six locations in the Omaha area and at satellite clinics throughout the Midwest.
Boys Town National Research Hospital is a licensed acute care hospital and psychiatric residential treatment facility and is accredited by The Joint Commission. The hospital is part of Boys Town, an organization that has been committed to providing high-quality care to children for over 100 years.
Nurses
From pediatric inpatient hospitalization and surgical services, to outpatient visits, to residential care for children and adolescents with severe behavioral disorders, our highly trained pediatric nurses focus on caring for the unique needs of children and their families.
Apply to be a Nurse
Nurses at Boys Town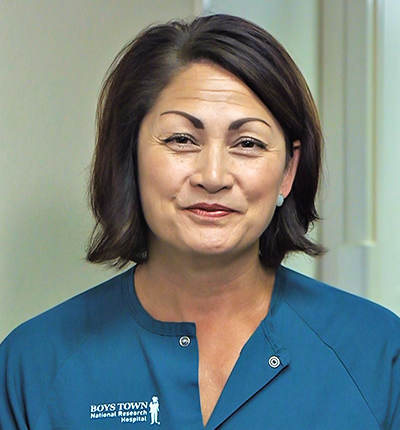 "I love that Boys Town gives us the opportunity to give good care to patients. You feel like you're one big family with your coworkers."

Debbie

RN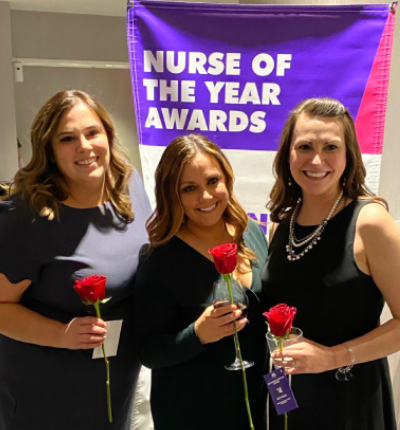 Boys Town Hospital nurses have been recognized by and received awards from a number of prominent organizations. In 2019, Rachelle Ambler, Karen Conboy and Morgan Swanda were honored as Omaha Nurse of the Year nominees at a banquet sponsored by the March of Dimes.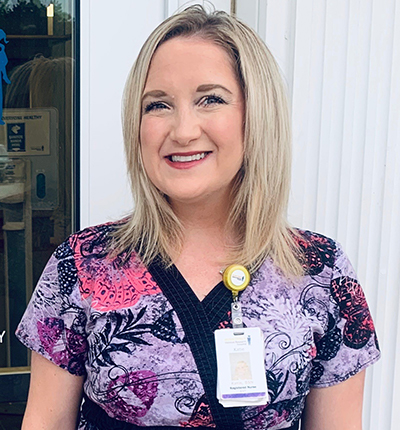 "Boys Town is always exploring ways to improve not only patient care, but also employee services. They strive to have excellent benefits and are constantly looking for way to provide new, cutting-edge care."

Katie

RN, BSN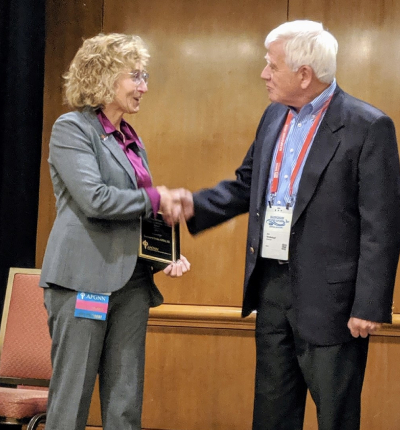 In 2019, Boys Town Pediatric Gastroenterology's Rose Pauley, APRN-NP, was awarded the first-ever Excellence in Nursing Practice Award by the Association for Pediatric Gastroenterology and Nutrition Nurses at the Annual Article Conference in Chicago.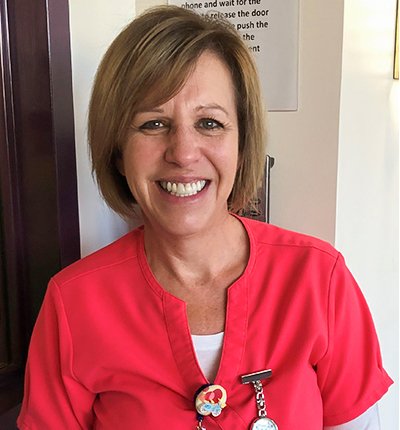 "What I like best about working at Boys Town is that the administration and other employees genuinely live out and support the mission statement."

Joni

RN
Physicians
Boys Town National Research Hospital is continually looking for physicians who have a vision for improving health care in the future. Our highly respected physicians not only are responsible for providing the best treatment possible for our patients, but also for enhancing practices and procedures that earn the trust of the adults and parents of the children we serve. Click here to view current physician opportunities
Expert Education
At Boys Town Hospital, we strive to be a resource in the community and around the world. Our program leaders offer e-learning courses, live webinars and professional workshops with the most up-to-date health care and educational practices for physicians, nurses, clinicians, teachers, school administrators and parents. Families have access to free health care resources, including parenting classes, our online health article library and tools for children who are deaf or hard of hearing or have language and communication challenges.
View Professional Education Opportunities
Related Content
Work Culture

Boys Town offers professional development, community outreach and networking opportunities for all employees.

Learn More

Diversity

Diversity at Boys Town means building on a culture that employs the unique strengths and differences of each of our staff members.

Learn More

Benefits

Our employees are an important part of achieving Boys Town's mission.

Learn More